Reflecting on my first semester at MIT
New York, NY — December 31, 2018
Now that I've been home for about a week, I took some time to think back on what I've done over the last few months.
Back in high school, there was only a small handful of groups that brought together students who were interested in learning about computer science outside of the classroom. In contrast, MIT has about a billion different options for students who are interested in technology, which is both a blessing and a curse. While it's great to be surrounded by thousands of like-minded people, it's easy to be overwhelmed by the sheer number of opportunities available to everyone. From all of this, here are two of the most important lessons I learned in my first semester at MIT.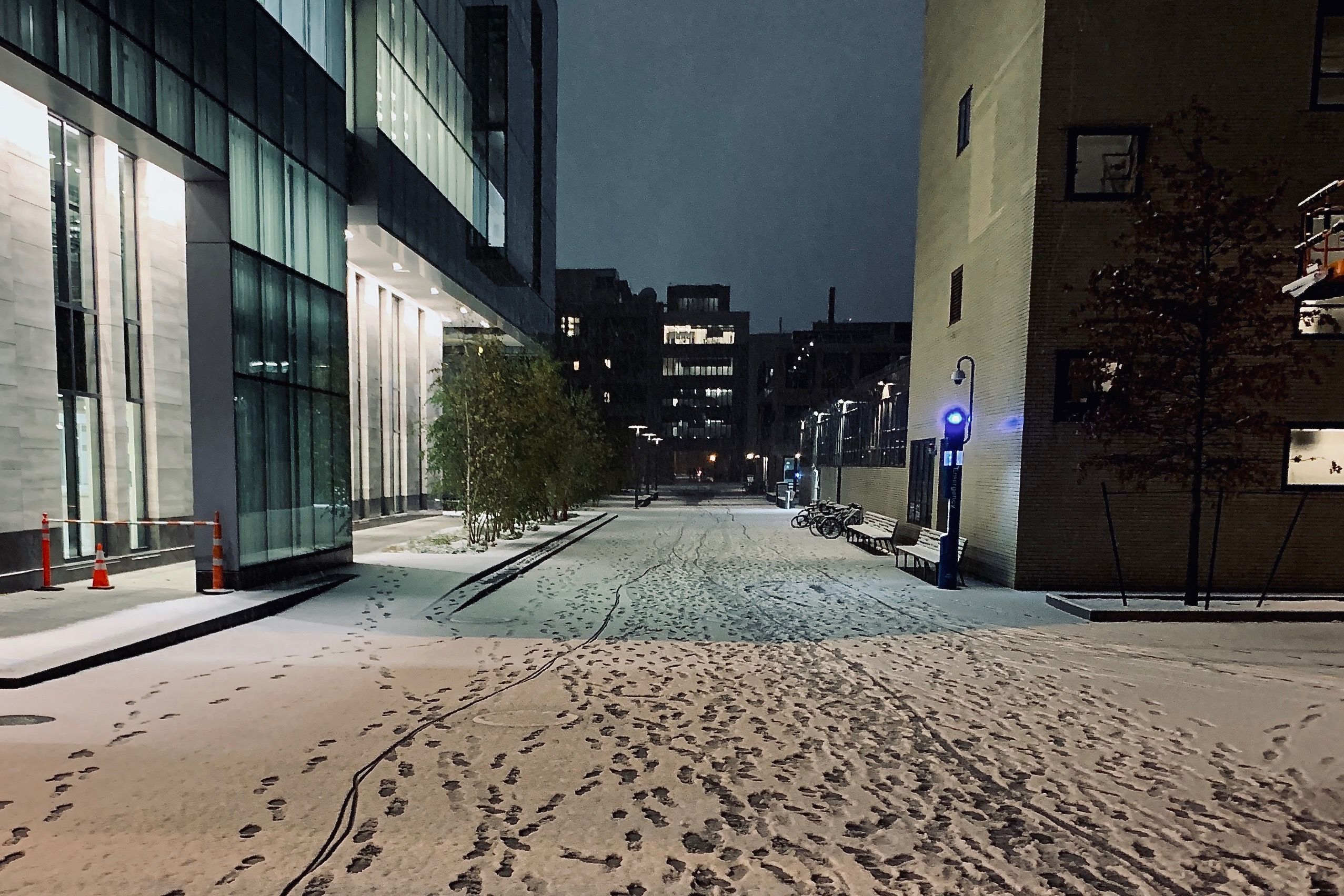 Focus on what you enjoy
MIT's generous pass/no record grading policy gave me plenty of room to explore. Rather than vying for an A on every test, I decided early on that I would use my spare time to try new things and see what stuck. I joined a research group at CSAIL, helped organize HackMIT and URTC, became a MedLink, wrote articles for MLH and MURJ, led a discussion for the MIT AI Ethics Reading Group, and made a bunch of friends along the way.
About halfway through the semester, I couldn't help but feel like I was doing it all wrong. I developed a tendency to jump at each mildly interesting opportunity that came my way, which spread me more and more thin as the semester went on. One Friday morning in early November, I eagerly replied to a job posting from a startup that was looking for an MIT student to do some iOS work part-time. It looked like I fit what they were looking for, and I liked the company's vision. Later in the day, I thought back to the email I wrote and realized: when would I even have time to work on this? After I received a reply from the startup, I decided to be honest, both with them and with myself. I told them I recognized I actually didn't have enough free time to take on part-time job, and apologized for my initial email.
After that incident, I became more conservative with the opportunities I decided to pursue. I realized that I needed to be more conscious about how I spent my time each week, and I started thinking about what I wanted to change. Although it took me a couple of weeks to accept this, I eventually figured out that I didn't truly enjoy my research. I loved my research advisor, but the project I was tasked with matched my skillset perfectly, to the point where I wasn't learning anything new.
This became a signal to me that it was time to move on. Near the end of the semester, I started emailing professors and postdocs with interesting research projects, this time making sure I wouldn't make the same mistake. During each interview, I made sure to ask about what I would be doing on a daily basis, since I wanted to take on work that would challenge me and allow me to learn new things along the way. I finally settled on a project with MIT's Quest for Intelligence, where I'll soon be using deep learning to classify red blood cells in patients with sickle cell anemia.
Take classes that will help you grow
This fall, I also made a point to pick courses that I personally found interesting, even if it meant they would be more time-consuming. One of these classes was 21W.035: Science Writing for the Public. I remember sitting in my academic advisor's office on registration day, going over the courses I wanted to take this semester. After listing my computer science classes, I said I wanted to take 21W.035, to which my associate advisor almost winced. "There can be a lot of revision in the writing classes, and I've heard that they take up a lot of time. Are you sure you'll be okay with this on top of your other courses?" I knew I wanted to try a writing class, and besides, I would be on pass/no record. I went forward with it, and could not be happier with how it turned out.
The class did end up taking more time than most humanities classes take at MIT, but it was well worth it to me. The class focuses on communicating topics in science to the public, which we assume to know next to nothing about "science." As I was writing my first paper, I couldn't help but realize how much I was actually enjoying the class. Back in high school, pressure to take advanced courses that would look good on a college application pushed me into taking classes like AP English Language and AP English Literature. There aren't any AP courses on creative writing, or on science writing for that matter. As a result, I spent two years writing rhetorical analysis essays, which are decidedly not for me.
If it weren't for this class (and my amazing writing professor), I definitely would not have figured out how much I actually enjoy writing. Aside from my work with MURJ and MLH, I have a couple of other pieces coming out soon that I would not have taken on if I had taken a different humanities class this fall. Some MIT students will try to take the easier classes when it comes to fulfilling the humanities requirement (I'm looking at you, 21M.600), but if anything, this semester taught me that there's value in enjoying my work both inside and outside of the classroom, even if it takes some effort.
The class also made me want to start writing for myself, which means that I've decided to start blogging! I'm planning to write about life at MIT, the projects I take on, and some other stuff here and there. We'll see what happens :)